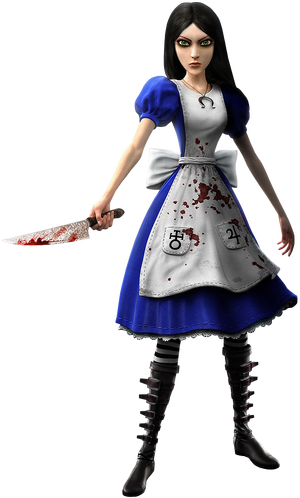 Alice Liddell is the main protagonist of American McGee's Alice and Alice: Madness Returns. She is based on the original Alice from Lewis Carroll's popular children's books, Alice's Adventures in Wonderland and Through the Looking-Glass, and What Alice Found There, after the course of which these games take place.
Community content is available under
CC-BY-SA
unless otherwise noted.